From the Pastor
In 2015, our church made a tremendous commitment, one that forever changed and shaped the life and future of First Baptist Church. We voted to relocate to our current location. To accomplish this six-million-dollar project, we had to raise the necessary capital to pay for it. In 2016 we entered our Reach: Connecting People To Christ capital campaign. Two years later, we worshipped at our new facility for the first time.
As exciting as this was, we knew this was only a part of the process. What we built, what we enjoy each week, is only Phase I. Our current campus is about a third of the size of the facility at 106 S. Miranda. We knew that we would have to add one or more phases.
One of the blessings God had given us at this location is people. Lots of people. Many of you who read this are new to our church. You've started attending since we moved here. We are so glad you are here. And because you, and so many others, worship and attend here each week, we are in need of space. We need to build. And we want to build. We want to build so we can reach more people. We want to build so we can make an Impact in the lives of people in Las Cruces. We want to Impact their lives so they can know Jesus as Savior and worship the Living God.
So, it is time. Time to begin the next chapter of our story. Time to begin Phase II. Time to really make an Impact.
For this happen it will require work and sacrifice and commitment. This will include finding a way to pay for Phase II. While we certainly need to continue to pray for the Lord's leadership and guidance, we also need to properly use the resources that He has provided us. To this end, FBC is entering a capital giving campaign.
Impact is our three-year campaign to help raise the money needed for Phase II of our campus. But it is not just about money. It is about commitment: commitment to Christ, commitment to reaching the lost, commitment to missions and evangelism, commitment to ministry, commitment to whatever it takes to fulfill God's calling, vision, and mission for FBC Las Cruces.
If you are a guest we would never expect you to give to FBC Las Cruces on any level. If you have joined us since Impact began and now consider this your church, we hope you will consider participating not only in the support of the ministry here but also in Impact.
Please know that you can ask me or anyone involved in this endeavor any question you might have and we will do our best to get you an answer. We want you to participate in more than just a capital giving campaign, we want you to join us as we continue our journey, not for three years, but for a lifetime.
Life is lived between the moments. In other words, we live our lives from one major moment to the next. We tend to define our life's journey by the big events that occur. We get married. We have kids. We get a new job.
It is the same way in the life of the church. We serve the Lord between the moments. And one big moment in the life of our church is at hand. Led by the Holy Spirit, we have decided, that in order to reach as many people for Christ as possible, we need to grow our church and enlarge our campus facility. This is a journey. And we want you to join us on our journey.
Please join me on this journey. Please be a part of this moment. Help us and join us in Impact.
Your Pastor,
David Burrows
Past & Present

Meeting for over a decade previously, 14 charter members organized the First Baptist Church of Las Cruces in 1899. FBC Las Cruces grew and those who were a part, came together to purchase their first building in 1913. They built their second building in 1927 followed by a major expansion of that facility in 1967. With many more expansions and renovations, that location, the Miranda campus served FBC Las Cruces for decades.
With a continued commitment to fulfilling our mission, FBC Las Cruces came together once again in 2014 to first purchase and then pay off the land for the new location. The Reach Capital Campaign to build the new facility began in 2016, and by the fall of 2018, we began to hold services at the Sonoma location. Reach commitments were completed that next year.
As we enter this capital campaign to complete Phase 2 of the Sonoma Campus, we must remember our history. It is about our mission. To honor God and get people to Jesus as fast as we can. Together, we will IMPACT a future that honors Christ.

Phase II has six key components

In January of 2018, First Baptist Church moved into our new location on Sonoma Ranch Boulevard. During the last few years, we have experienced some exciting and substantial growth.
Now, we need to add more space to our facility. Our old location on Miranda had approximately 55,000 square feet of space. Now we have around 19,000 square feet. A second phase will add about 26,000 additional square feet of space. This will allow us to significantly add more people during each of our services.
We will construct a new worship facility that moves our seating capacity from 380 to 800.
We will nearly double our existing children's and preschool space.
We will remodel our existing worship center into a new youth space.
We will add multi-use classroom space and a new commons area.
Impact History
August 1. Impact begins
August 8. Call to Prayer at FBC at 6.00 PM
August 15-September 2. Vision Desserts.
August 29. Baptism and Lord's Supper
August 29-September 11. Family Devotionals.
September 9. Family Decision Night
September 12. Commitment Sunday
September 26. Celebration Sunday
October 2021-September 2024. Impact Campaign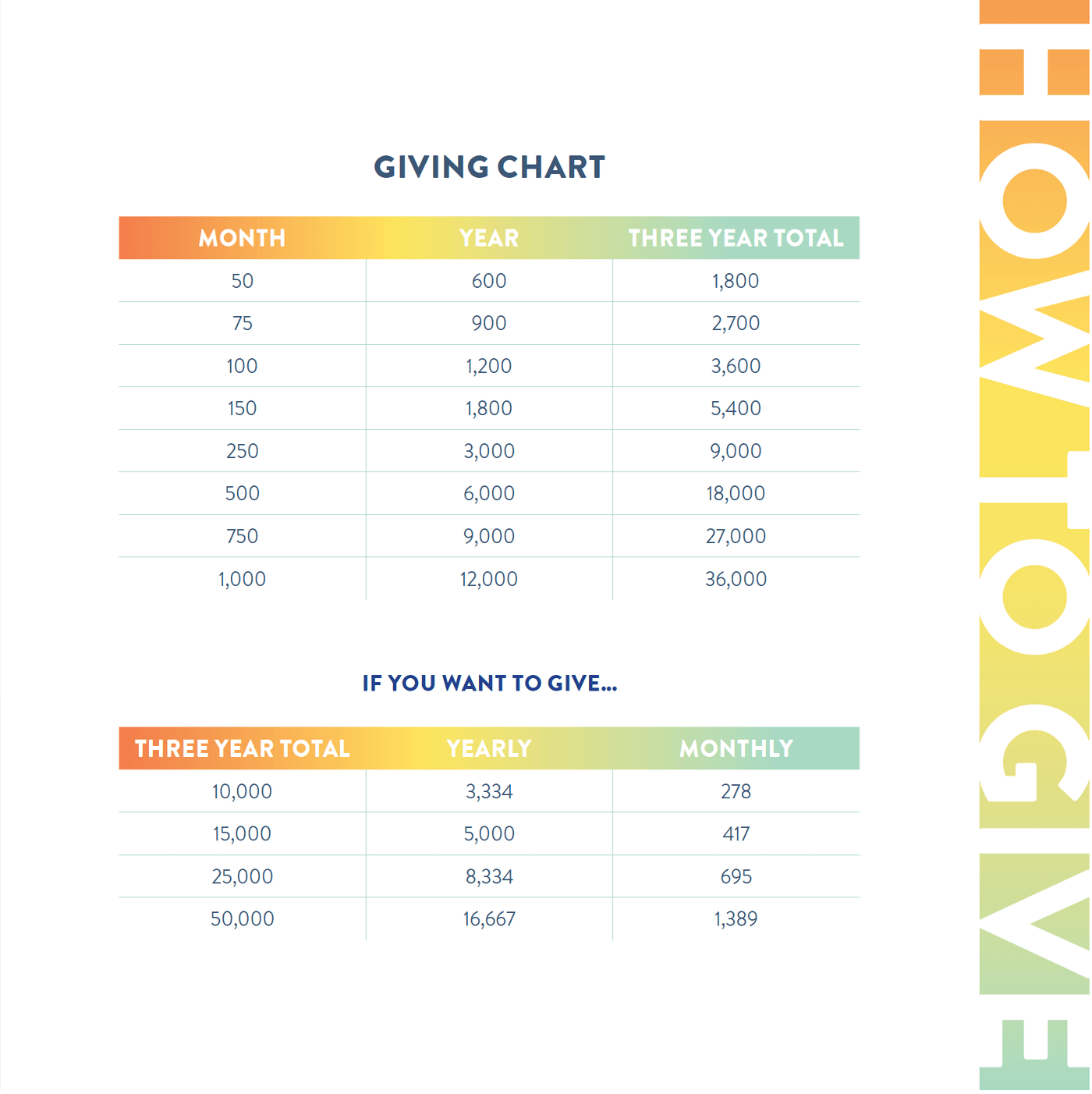 Like more information on Impact?
Give us your information